Sunny
Female- spayed
Up to date on vaccines
1- 2 years
Black Mouth Cur mix
Sunny girl is so cute and loves to cuddle!  She is so full of energy and just adores anyone who wants to give her love back!  She is very dog selective so we would need to do a meet and greet before she is adopted!  A young family would be perfect for her!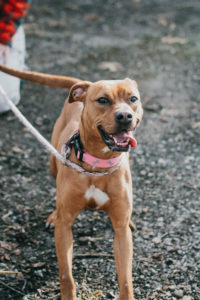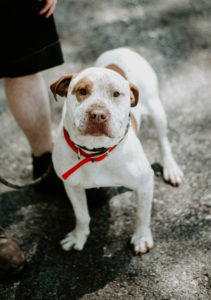 Clyde
Male-neutered
Up to date on vaccines
3-4 years
Bulldog/Bourbonnais Mix
Clyde is all smiles all of the time! His favorite things are playing fetch and having his big cheeks rubbed. He needs a home that doesn't get too many visitors that might scare him, and doesn't really like other male dogs. Clyde may look scary at first, but once he warms up to you he will never leave your side!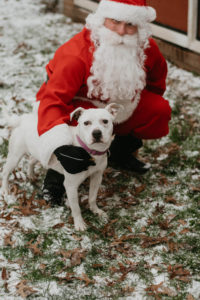 Dotty
Female-spayed
Up to date on vaccines
2 years
Mix
Our little Dotty is soooo sweet and has so much love to give!!!  She is tiny but that won't stop her from giving you kisses! She is not good with other dogs or cats, but likes all people! Small children would not be best for her, but teenagers and older would be fine!   She deserves so much and we cant wait to see her find her forever home!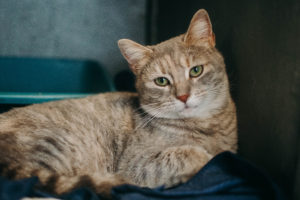 Hallow
Female- spayed
Up to date on vaccines
1-2 years old
DSH
Hallow is a GORGEOUS girl!  Her eyes are striking and reminded us of Halloween, hence the name!  So far it appears that she would prefer to be an only cat, but that can always change!  She loves naps and sun bathing!  Stop down to see this beauty queen because you won't be disappointed!
Amber
Female- spayed
up to date on vaccinations
1-2 years old
DSH
Even though this is not the most "inviting" photo, she is VERY sweet.  She likes to be pet and held but is very scared of new things so she will need time to warm up.  She doesn't mind other cats but is very scared of dogs.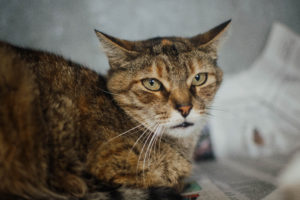 *BONDED*   Amelia (tiger) Benjamin(black)
Amelia-Female- spayed
Benjanim-Male-neutered
Up to date on vaccines
6 months old
DSH
Amelia and Benjamin are brother and sister.  They are a very bonded pair and rely on one another, so we will NOT split them up.  They are shy at first, but as long as they can be together they warm up quickly!  They love to hide under their blankets and play with one another.  They are a fantastic duo!!!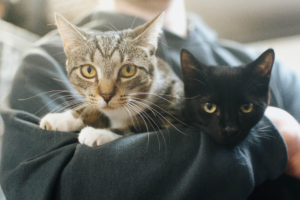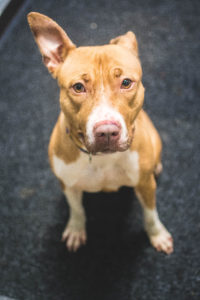 Tulsi
Female-spayed
Up to date on vaccines
1- 2 years
PitMix
The most important thing to know about Tulsi is that she cannot go to a home with ANY OTHER DOGS OR CATS!  She is a gorgeous girl and if she can be an only pet she will do wonderfully, but it is an absolute must that she not be around other dogs and we believe no cats as well.  She adores human affection though!  She is very obedient and will make someone very happy!
Abel
Male-neutered
Up to date on vaccines
2-3 years old
Pit bull
Abel is a charmer!  Unfortunately, his family had to give him up because of unforeseen circumstances.  He is a great dog.  Abel cannot go to a home with cats but does not seem to  mind most dogs.  He has a funny bark to let you know he's there, but all this big guy wants is love!